【Active Ions & Anti-Static Hair Brush】The active ions hair comb releases about 2 million negative ions, get the moisturizing effect, reduce hair damage while protecting the stratum corneum. The Anti-Static hairbrush effectively reduces the harm of electrostatic hair, you don't need to worry about your messy hair.

【Portable Hair Styling Brush】The hair styling brush is 7.8 inches long and 2.8 inches width, You can carry it around, suit for travel, work, home, easy to pack it up in your bag. You just need to prepare 2 Pcs AAA batteries (Not included Batteries) by yourself, you will have a portable hairbrush using in anywhere and anytime.

【Detachable Design】This Ionic Hair Straightening Brush can be detachable by yourself to cleaning with water, easy to convenience. With a soft cushion brush, we massage gently to the scalp while doing with a round pin to stimulate the skin and promote blood circulation.

【Best as a Gift】 The Anti-Static hair brush is suitable for women and men. Regardless of age and gender, long-haired or short-haired can be used for a long time. It is available to the whole family. As the best choice for celebrations, anniversaries and other gifts! Recommend gifts to family, friends, and neighbors.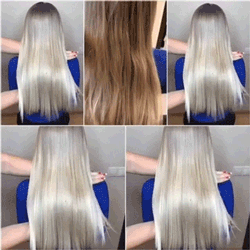 How to Use
1. Dry and brush your hair. Heat protectant or argan or coconut oil is recommended.
2. When the ON / OFF switch is pressed, the display lamp lights up and ions are released.
3. Do not block the ion jet part with your finger or hand. After use, press the ON / OFF switch to turn off the power.
How to Clean
1. When cleaning, please wipe with a wet towel.
2. The product can be cleaned in the case of removing the pad. Press the release button to remove the pad and clean with a diluted neutral detergent or soapy water.
3. After completely drying, reassemble the pad.
Specification
Material: ABS+PC
Color: Black
Battery-Operated: 2 pcs AAA batteries (Not included Batteries)
Size: 7.8 inches long, 2.8 inches width
Note:
※ Do not wash the handle directly with water.
※ Recommended wiping the handle with a wet tissue.
※ Not include 2pcs AAA type batteries.